Bringing Future
to the Present
Strengthen marketing strategy with
DV8 a creative agency Thailand
DV8 Public Company Limited in Thailand established since 1987 with registered capital 1,400 million THB. DV8 specializes in strategic radio advertising (In-store radio media), content creator, online & offline event, series, Influencer management and other world-leading digital innovations.
We also focus on IT management software and developing AI platforms, including being a partner with a company developing a decentralized identity solution which is easily integrated with an existing identity platform.
DV8 is a Thai-owned creative agency that specializes in brand activation, in-store radio media, and AI software development. As one of the Kingdom's leading marketing agencies, businesses can trust our team of experts to assist in building a strategic marketing platform that will be successful with their target audience. DV8 is the IT management company that over 5000 stores nationwide have entrusted with their brand activation, radio advertising, and influencer management for many years.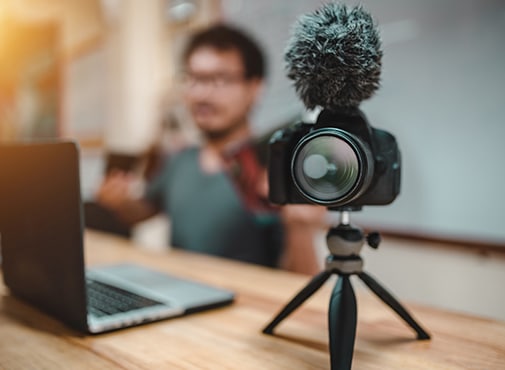 Choose DV8 as your marketing partner
For superior marketing services in Thailand that will help your business to grow and expand, talk to the expert team at DV8 today. Our team is dedicated to providing the best and most strategic marketing services to businesses in Thailand and around the world. 
With decades of experience in brand activation and in-store radio advertising, there is no better choice to help your business succeed in a competitive market. From grocery stores to iconic fashion brands, the range of strategic marketing services at DV8 can help your company to become the very best that it can be. Contact us today to discuss how we can help your business to become nothing short of the best.
เข้าถึงลูกค้าของคุณ
ด้วยต้นทุนเพียง 3 สตางค์
ผ่านสื่อเสียงจาก DV8